Endless Choices
Amenities at Landings of Minnetonka
Choices. Choices. At Landings of Minnetonka, you have the freedom to live the life you want, carefree. Daily activities are variously designed to stimulate our residents physically, artistically, socially, and intellectually. Our experienced staff is there to make sure residents have every opportunity to join in, and they often participate in the fun too.
Our pet-friendly community features a variety of indoor and outdoor spaces to spread out and do what you want. Take in the game with your pals on our big-screen TV, or head to the plush theater for a matinee in complete comfort. Find a quiet spot on our landscaped grounds to enjoy the beauty of the Minnetonka woodlands. There's something for everyone at Landings of Minnetonka.
Visit our Cornerstones Page to learn more about the six foundational concepts and programs that drive our dedication to the well-being and continued growth of our residents.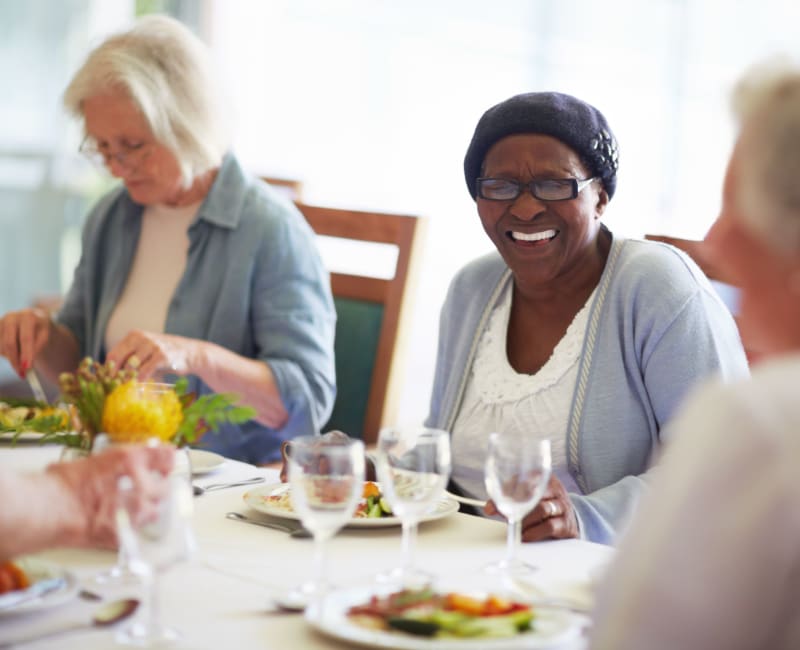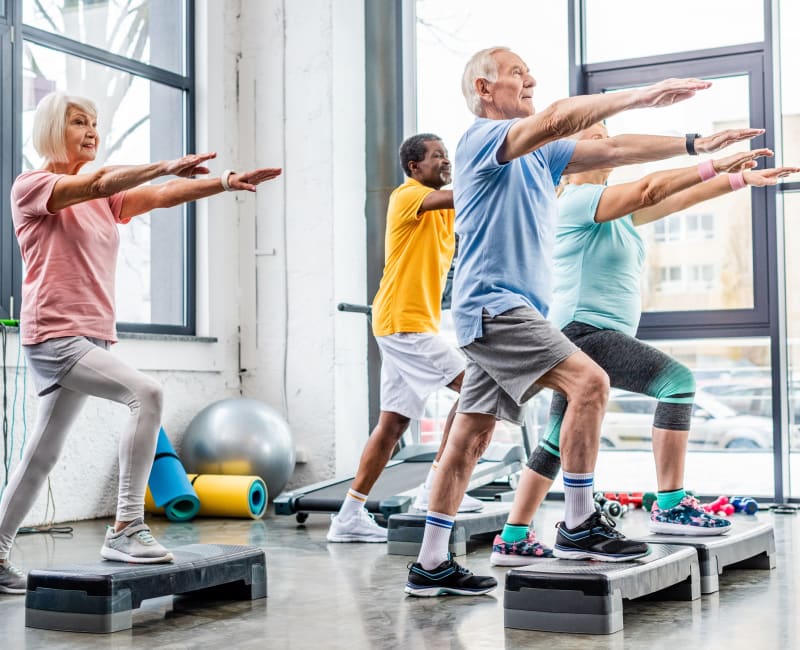 Services & Amenities
Move-In Assistance
Restaurant-Style Dining
In-Room Dining
Movie Theater
Transportation Services
Weekly Housekeeping
Laundry Service
Fitness Classes
Patio With View of Surrounding Woodlands
Community Garden
Personal Care Available
Air Conditioning
WiFi Available
Cable Included
Utilities Included
Pet Friendly
Let Us Serve You
Restaurant-Style Dining
Mealtime at Landings of Minnetonka is always a festive occasion, with opportunities to chat with your friends while enjoying a nutritious meal prepared by our trained chefs. We take pride in providing fresh and flavorful choices for each meal. Vary it up or stick to your favorites. You are sure to find something you love. Our chefs are adept in accommodating special dietary requirements, so everyone can have a delicious, nutritionally balanced meal.
Want a quiet meal in your home? No problem. We can serve you in your room as well. Eating well is part of living well at Landings of Minnetonka.